We believe it's our duty to help those less fortunate. We set up the Virat Kohli Foundation back in 2013 to help struggling athletes achieve their dreams. But today, it has grown into something much bigger. VKF now sponsors education and healthcare for underprivileged children. We are also passionate about extending our support to animal welfare. We believe that if we all work together, we can be the change we want to see."
Virat Kohli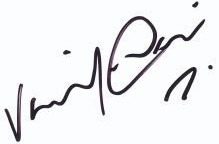 CAN A T-SHIRT MAKE THE WORLD BETTER?
In the hands of a passionate designer, it can. Luckily, we have three of them.
In collaboration with the Virat Kohli Foundation, we are launching three exclusive tees designed by Manish Malhotra, Seema Khan and Falguni Shane Peacock.
What you spend on these tees goes straight to those who need it the most. So come on.
Do the Wrogn thing and let's make a difference.
#InThisTogether
THREE EXCLUSIVE TEES FROM INDIA'S BIGGEST DESIGNERS.
VKF X WROGN
BY
MANISH MALHOTRA
VKF X WROGN
BY
FALGUNI SHANE PEACOCK