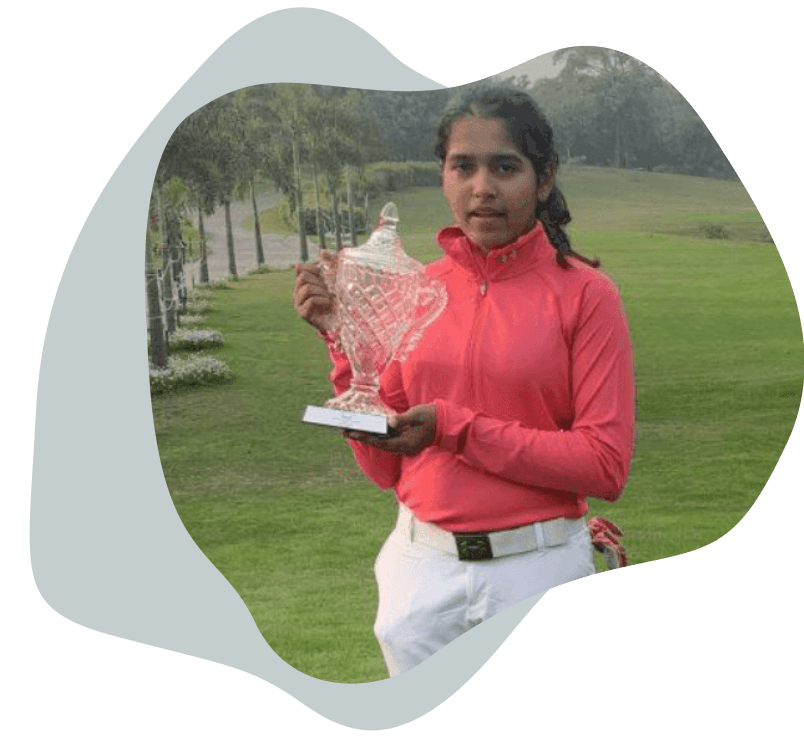 Based out of Bangalore, Rishika started playing Golf aged 8 and is coached by Steven Giuliano & Christopher Holden.
#1 in the IGU merit List "Cat B", 2019.
Only Indian Golfer to win a hattrick of U.S Kids Asian Championships(2015-2017).
Finished 4 th at the U.S Kids World championships competing
against 1500+ Kids.
Won 5/7 IGU Tournaments in 2019, A total tally of 15 IGU
National Wins.